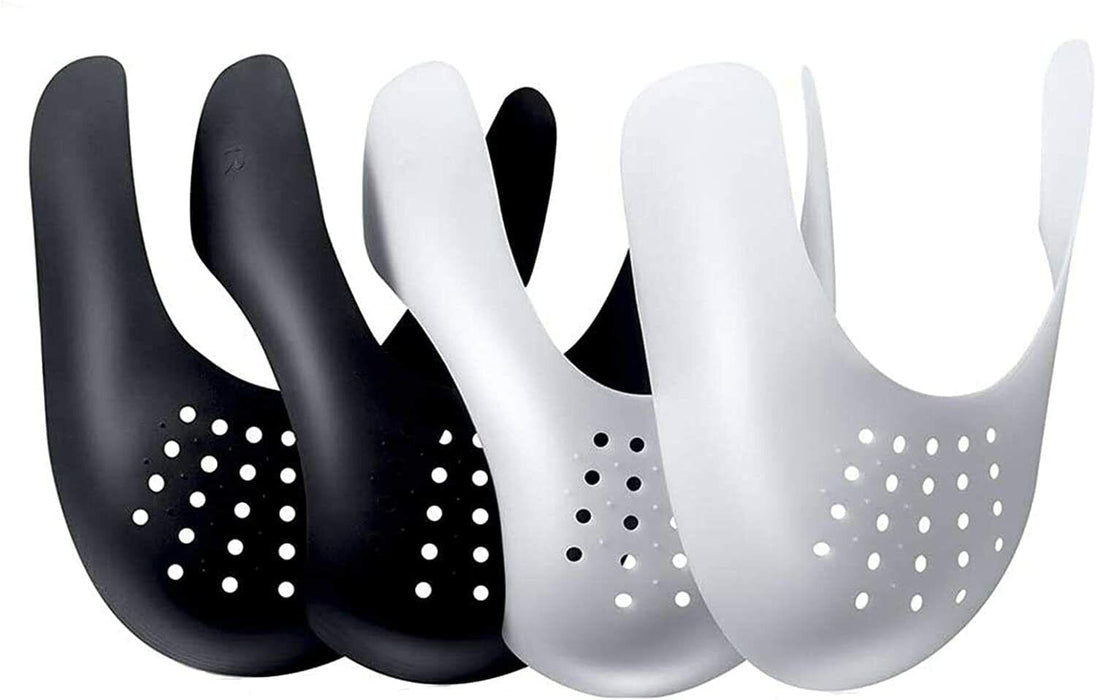 3 Pairs Shoe Crease Protectors Wrinkle Guard For Air Force 1, Jordan
3 Pairs Toe Box Shoe Crease Protectors Wrinkle Guard For Air Force 1, Jordan
Selected Material to Take Care both your Shoes and Feet: Different from products that made of PE or TPR,  Shoes crease protector adopts TPE material which is softer and more friendly to long-time wear without out hurting toes. Moreover, its safe to skin, harmless and incurs no odor.
Will It Make My Feet Muggy or Smelly? Shoe protectors are imbedded with 23 holes to allow proper airflow and avoid muggy feeling, perfect balance between supporting shoes toe box and breathability. Surface design helps it stick to your shoes, stable and won't move around.
Why Do You Need Shoes Protector? A shoes wrinkle protector will help support entire toe area while walking, not easy to wrinkle, deform or smash. It not only maintain good appearance of your favorite shoes but also extend their life span.
Comfort, Comfort, Always Comfort We know what long journeys they will accompany you. They must be reliable both in performance and comfort. A lot of data including foot shapes and toe box types is collected and considered when developing, the final design with 2 curves on each side is almost universal for most people. Together with its soft material, you won't feel uncomfortable when wearing them. If you do need further adjustment, just follow the pruning lines to make your own pair.
Universal for most shoe types, including those named brand sneakers. Notice: this protector is not necessary for mesh shoes.