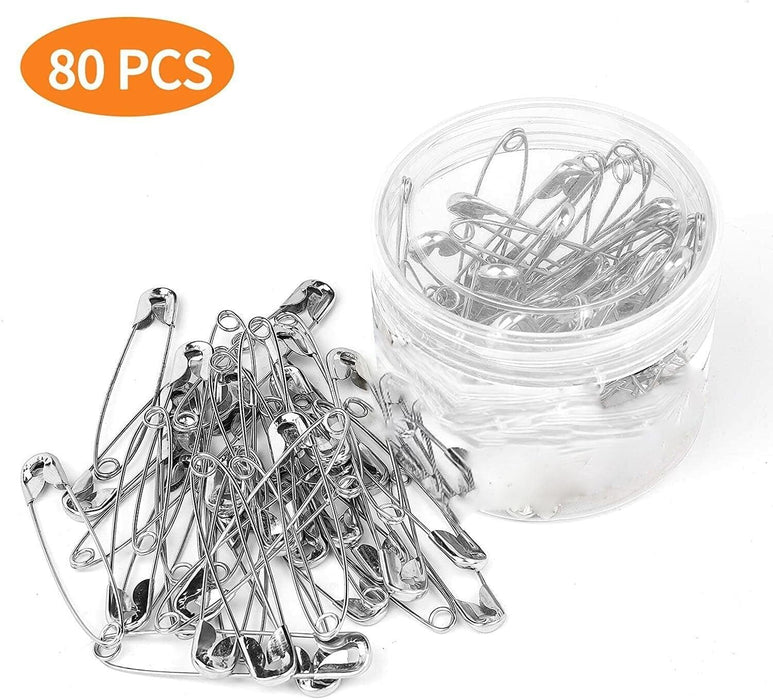 80 PCS Stainless Steel Safety Pins - Large Heavy Duty 2.2 Inch Nickel Finish
80 PCS Stainless Steel Safety Pins Steel Large Heavy Duty 2.2 Inch Nickel Finish
2.2 inches safety pins are silver in color and completely safe to use. The clasp covers the sharp point to protect the user and prevent injury and forms a closed loop to hold fabrics together.
Packed in a reusable container, pack of 80 safety pins.
Sturdy, sharp, open and close easily.
Use for sewing, quilting, jewelry making, craft projects and general household use.
Made from high grade steel with nickel finish to resist rust and corrosion.